Owning one's trademark and understanding its importance is something all businesses should consider, regardless of whether you're a small business or a start-up. The growing knowledge economy means intellectual property rights are more important than ever before. New products, brands and creative designs are constantly appearing on the market. However, smaller businesses often cannot afford time, resources, or knowledge about intellectual property rights (IPR).


The brand reputation is on the line!

Brands and businesses need to register their trademarks to protect themselves from unfair competitors who may be benefiting at their expense. For example, if a competitor starts using your business name or slogan for advertising, they could attract customers away or, worse – deliver sub-standard products under your company's name. To avoid this fate, you should register your trademark as soon as possible so that you can take legal action against any unauthorized use of your brand by others. This will allow your business to preserve its value while also protecting yourself legally if anyone does attempt an infringement.
Registering your trademark can make the difference between being a successful business and one that fails. This is because a registered trademark entitles you to be the sole owner of what is arguably one of an entrepreneur's most valuable assets – their brand identity.
Registration will also protect your consumers and other businesses. Registering your trademark protects not only the quality of goods or services you offer but will also prove your partners and vendors the authenticity of your brand.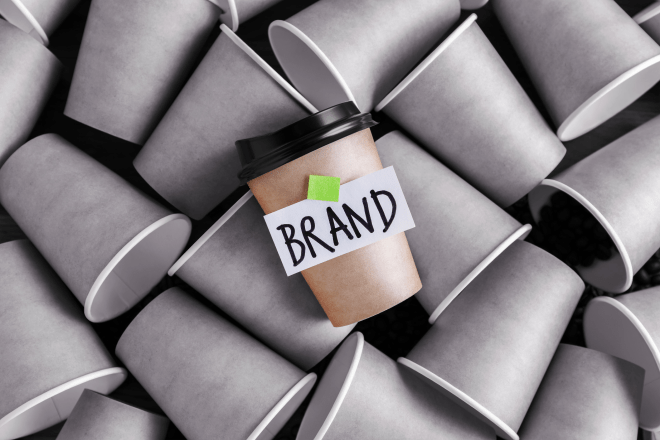 Below you will find these reasons why small business owners and startup companies choose to register their brands as trademarks in the United Arab Emirates:

Legal protection of corporate or product brand.
Receiving bank loans and investments using valued IP assets as a mortgage.
It is attracting an investor, selling a business.
Increasing the authorized capital registered in founding documents (charter, bylaws).
The exploitation of trademark to increase the market value of the business to prove a severe partner status, valuation of IP-assets.
IPR protection for original rightsholder from unfair competitors, third parties, former employees, unethical officials from state bodies.
Prevention of slander, discrediting the business reputation.
Compensation for damages to business reputation due to unfair competition, fraud, and provocations among clients and consumers.
Capitalization of marketing, salaries, PR, consulting expenses to increase value on intangible assets.
Possibility to control of Import and Export operations with goods/products released under registered trademark.
Possibility of scaling of current business under licenses and franchises.
Using trademarks for IPO, ICO (blockchain), IPS (Intellectual Property Sharing).
Possibility of blocking advertising, sales, and confiscation of illegal copies of goods released under registered trademark.
Compliance with local regulation for trademark registrations
Creation of short- and long-term branding, positioning, marketing strategy with an action plan.
Settlements and clearance of financial debts using IP-assets instead of money (debt clearing according to received notifications letter, claims, court decisions, etc.)
Reduction of period costs, optimization of accounting indicators in financial statements (profit increasing, etc.)
Certification of partners, contractors, and other business agents to build up a strong franchise or licensing system based on the trademark.
Creation of flexible, convenient legal system for quick launch and development of cooperation with new business partners.
Justification of large royalties for using IP assets (for banks, investors).
Receiving free support of state bodies for the protection of intellectual property rights.
Creation legal structure and system for secure launching of manufacturing in foreign countries.
Creation of a system of control on the market to identify illegal actions on unfair competitors.

Trademarks are a business's opportunity to differentiate themselves from competitors and help establish an emotional connection with their audience. A trademark can also be used as the foundation of marketing campaigns, which helps promote your brand or product in new ways!


Safeguarding SMEs and startups' brands in the UAE

From a legal perspective, in the UAE, there are three ways to protect your brand name: trademarks, copyrights and trade names. These tools of protection come from international treaties that provide information about how they should be used.

Paris Convention for the Protection of Industrial Property of 20 March 1883, known as Paris convention (regulates the application of a trading name as a legal mechanism in terms of brand legal protection).
Madrid Agreement Concerning the International Registration of Marks of 14 April 1891, known as Madrid Convention (regulates the application of trademarks as a legal mechanism in terms of brand legal protection).
Berne Convention for the Protection of Literary and Artistic Works of 9 September 1886, known as Berne convention (regulates the application of copyrights as a legal tool in terms of brand legal protection).
The comparison of the mentioned tools, their scope of legal protection and their coverage in law is presented below in a handy table format.